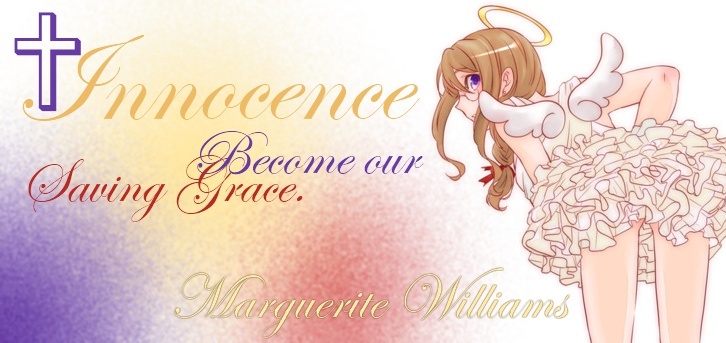 ☁
✞
☁
The Canadian looked back and forth between the Frenchman and the Hungarian curiously. Before, she hadn't taken much notice of the woman, being so quiet and all, but she saw hope in France's words. That was all they needed.

"Mon Dieu! How could I forget!" She clasped her hands over her heart as she recalled the darling relationship her brother shared with the Hungarian. Surely she would find a way to bring him back! Although, the problem with the idea was obvious.

"But...It's too risky. We can't just waltz out there with her and expect us all to leave completely unharmed... We'd have to..lure Alfred here...or something like that! It will not be easily done!"
☁
✞
☁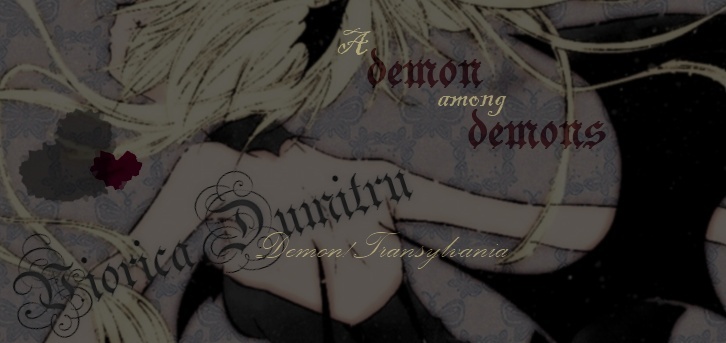 †
†
†
Abyssal darkness...the cruel entity that forever stretches across the deepest depths of Hell, striking paralyzing fear in even the eyes of demons... It blurs memories, blackens hearts, and brings out the greatest sin within every being it touches... From within, few come out... Though when they do, they are no longer themselves...

No light penetrated the multi-colored irises that were silently glowing inside the dark void. No reason was found in that mind. No memories of past values or treasures. Only a stream of faces, an instruction to protect, a remarkable superiority, and a desire to kill. What species suffered did not matter. All that did, was breaking skin with those claws and sinking those toxic fangs into their first victim. This programming was natural, installed to the being before it was even brought into existence. For the few Hellspawn who lived amongst the humans, this instinct was a curse that drove their very reason for living: the need for blood.

Black flames licked at the creature's body, crawling across skin and developing new features. Razor sharp onyx claws and small ram-like horns, a tail with an intricate end plume to match, gradually tainted forelimbs, snake-like pupils, gothic attire, and a striking pair of devilish bat wings, as shadowed as the abyss itself, embellished the hellish entity. Once the short transformation was complete, a surge of dark energy ran through its veins, tempting it to move on with its mission. A shadowy mist enveloped the being as it prepared for its exit, using a single thrust of its newly bred wings to push itself upward.

Unlike the previous rifts, the one that opened for the emerging she-demon was silent, unnoticeable. She slid out from the crack, still cloaked in shadows, and took to the night sky. It didn't take her long to find a few familiar faces. With a hellish grin, the vampiric demon settled herself between the branches of a tree, her decent well-hidden from the ones she stalked nearby. Her tail swished back and forth like that of a waiting predator, aimed to pounce, eyes gleaming as though those before her were nothing more than prey. But to her, most things were. She continued to watch in interest as the Russian human and the American demon struggled against one another, the demon finally arising victorious, as she expected him too. It appeared they would soon have a new Hellslave in their ranks.

The fledgling was progressing brilliantly. She would make sure to send her regards before he flew off somewhere else. But for now, all she could do was sit back, conceal her powerful presence, and watch the show.

That's right Alfred~ Make your mark upon him... Your superiors are getting cranky... And we certainly don't want that, do we?

Even in her thoughts, words formed in a cruel sort of sound between a purr and a hiss. The kind and protective angel that once was had been completely erased. Only the demon, the monster that was born into the human world, made to suffer, remained.

Hell on Earth...was just beginning.
†
†
†