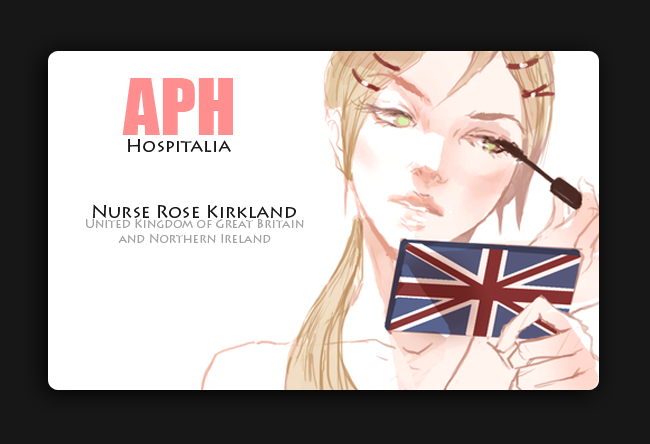 Although she seemed to have a rough exterior, the nurse was compassionate with the fellow patients. The smiles she showed were filled with warmth, however they were distant for no matter how much she wanted to grow closer to them, her job as a nurse wouldn't allow her... She couldn't allow herself to get too attached to her patients which is why she had built a wall around her; a wall every member of the institute was forced to have.
"I'm doing fine, poppet", she responded in a casual and warm voice. Having known Viorica for nearly a month, she had been taking care of her since the previous nurse retired.
Rose placed the clipboard on a nearby night-table and walked towards the other side of the room to pick the needed drugs. The pills inside of the medicine box shook lightly as they were picked up and turned around to have a better view of the name. She offered the meds to her patient and quickly brought the wheelchair by her bed. "Upsidaisy", she snickered as her arms coiled around her chest under her pits to gently pick her up and help her move to her wheelchair. Rose held onto her as best she could and seated her on chair as gently as possible.
She took a moment to notice her, her head tilting lightly to the side as she observed. "Does it hurt?"