Welcome to the Art Class.
I am your teacher, Mr. Vladimir Braginski. I will teach you the wonders of art and crafts. I'm what you would call a carefree teacher as long as you do your projects and classwork, simple da? We will work with Paint, Clay, Sketching, and other forms of art that I guarantee you'll love.
Rules
No fighting
Respect all
Participate (at least 2-3 post)
And you're allowed to bring food and drinks, as long as it doesn't get in the way.
Grading
Participation 5%
Classwork 15%
Projects 30%
Final Exam 50%
[There is no Quizzes or Homework, unless you take a project home, be happy.]
Rosters:
Class A: Manuel De La Cruz Sanchez [I love that name...], Moscow
Class B: Ivan Braginski
Class C: Empty
Class D: xFrancisbonnefoy
Class E: Ayaka 'Anolani, Carlos Narvaez
Class F: Elizaveta Héderváry,
Class Layout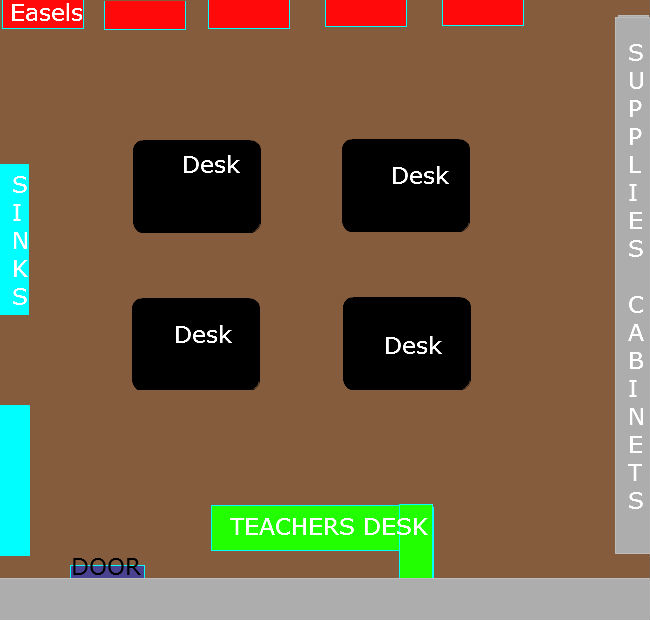 Last edited by Charles Kirkland on April 9th 2012, 5:25 am; edited 1 time in total