At the moment, I do not have any student's enrolled in my class, so I will let anyone that just wants to hangout or come RP in here with/not with Miss 'Anolani is just fine.
---
As the hallways of the school were quiet and filled with morning air, a young teacher with long black hair pulled back into a ponytail, wearing a light blue blouse and light purple skirt was carrying a stack of books and papers as she headed toward the theater. She soon made it to the Gakuen Theatre, unlocking the door and entering. The theatre was very big in size and also probably one of the biggest rooms in the whole school next to the Gymnasium. The teacher had made her way down the stairs to the front row seats nearest to the stage where she set up a table and lamp for herself as a makeshift desk.
"phew, Now then all that's left is for the students to arrive." She said with such cheer in her voice.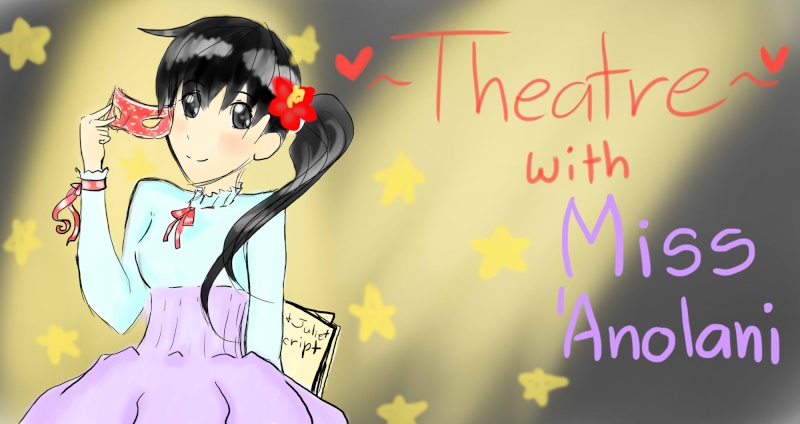 Last edited by Ayaka 'Anolani on March 26th 2012, 9:58 pm; edited 1 time in total